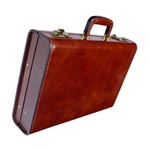 Share Account (Basic Savings)1
The Easiest Way to Save
A completed membership application and $25 is all you need to open a Share Account. Once you have a Share with us, you gain access to everything we have to offer! Make saving easier with Direct Deposit or Payroll Deduction set up through your employer. Add an ATM Card and FREE online access through CommunityWEB, and you can access your account 24 hours a day.
Share Draft (Checking)1
Free Billpayer, free MasterCard debit card, no minimum balance and no monthly fees (with estatement enrollment)
Our Checking account provides you easy access to your money, without the same high minimum balance requirements or monthly fees that you'll find at other institutions. We have no minimum balance requirement in our checking accounts, and you can avoid a monthly fee by simply enrolling in electronic delivery of your monthly statement. You will also gain access to popular features like our online Billpayer service and our MasterCard debit card, accepted at stores and ATMs worldwide.

IRA Savings1,2
Retire in Style
We offer both Roth and Traditional IRA Savings options to help you put money away for your golden years. An IRA account may offer you certain tax advantages over saving in a standard account. Please consult your financial advisor to find out if an IRA savings is right for you. IRA accounts have specific deposit and withdrawal restrictions.
Club Accounts1
Be Ready for the Seasons
We offer three types of club accounts for our members to help them tuck some money away for a specific goal. With a Holiday Club, you can start saving now for those large purchases during the holiday season. Pick your weekly amount, deposit regularly, and in November you will have cash in your hand to buy gifts without having to take on extra work. A Vacation Club works in a similar fashion, however your money will become available just in time for that early summer cruise.

---
1-Funds insured up to $250,000 by the NCUA, a US Government agency. 2-Funds in an Individual Retirement Arrangement are insured for an additional $250,000 by the NCUA; There may be tax penalties associated with early withdrawals.