A big THANK YOU for participating in this year's Annual Meeting
We want to thank all of our members that joined us for this year's Annual Meeting celebration, and for your generosity in providing donations for the benefit of Loaves and Fishes Hospitality House. Together, we collected four overflowing boxes of food supplies for the benefit of the community, as well as $250 in cash donations that were delivered for their use.
We also want to thank THE MAXX for being exceptional hosts again this year. The food and service were amazing, and we couldn't ask for a better partner in making this celebration possible.
We made some adjustments to our fee schedule, effective May 15, 2018. As always, you can view our complete fee schedule here.
What's changing?
Most of our fees have remained unchanged; however we did make some important adjustments. Here are some of the more important changes:
• The maintenance fee on personal checking accounts is increasing from $3.00 to $5.00 per month. You can avoid this fee right now by enrolling in electronic delivery of statements, and if you are already enrolled, you don't need to do anything to continue to avoid this fee.
• Wire transfer fees will now be charged on both incoming and outgoing wires.
• Club savings and special purpose withdrawal fees have been reduced from $10.00 to $5.00.

Did you know? Members in good standing with CCUNM checking accounts can enroll in our Billpayer service, and make unlimited payments (including electronic transfers to external bank accounts) free of charge! Want to know more? Follow this link and click the "View Demo" button.
Finding Your Next Car Just Got Easier With Our All New Auto Buying Center
· Free CARFAX Reports
· Search & Price Local Inventory
· Find the Right Car in 3 Steps
· Trade-In Values
· Refinance Your Exisitng Auto Loan
· Multi-Vehicle Comparison Tool
· Save Cars for Future Research
· True Market Value Pricing
The power of car buying is at your fingertips - start shopping now!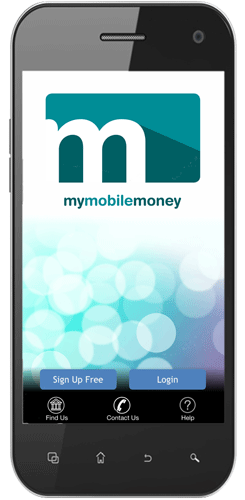 Introducing our new mobile app for debit cardholders - My Mobile Money
Available for download in iTunes and the Google Play Store
My Mobile Money gives you unprecedented control over your debit card:
Set card controls to restrict card usage based on location
Turn your card off to prevent unauthorized usage
Set spending limits to help you stay on budget
Configure transaction alerts to notify you of recent activity
View recent transaction history, including pending transactions
View real-time available balance information

Enrollment is free, and configuring the app is easy. Download it today or find out more at https://www.mymobilemoneyapp.com/!

My Mobile Money Quick Reference Guide (*.PDF)

Online Loan Application Now Available! It's never been easier to apply for a loan with your credit union. You can now use our secure online application to apply for most financing from home or on the go, 24/7! Completed applications are processed in as little as one business day!
Check out our new Billpayer! We made huge changes to our billpayer system to provide you with a more robust system with the features you've been asking for. Our new system gives you a variety of new options, such as optimization for use on mobile phones, person-to-person electronic payments, eBill integration, as well as providing you with a range of support features such as ability to track, expedite and stop payments, and access to a dedicated call center to assist you with your payment needs.
Not only have we added all these extra features, but we made the service FREE OF CHARGE! No more minimum balance requirements or monthly fees. Check it out today by clicking on the Billpayer link to the left.
Get into a credit union mortgage and save - now with Real Estate Services!

Are you looking to purchase a new home? Refinance an existing loan? First-time homebuyer? We have the tools to find the mortgage you need. Through our partnership with Mortgage Markets CUSO, a credit union owned mortgage lender, we now offer you an extensive array of low rate mortgage options with the convenience of 24/7 access to online approvals and tools.
Was your debit card lost or stolen? Report it 24/7 to (800) 264-5578.